Cruz returns from Cancun amid Texas crisis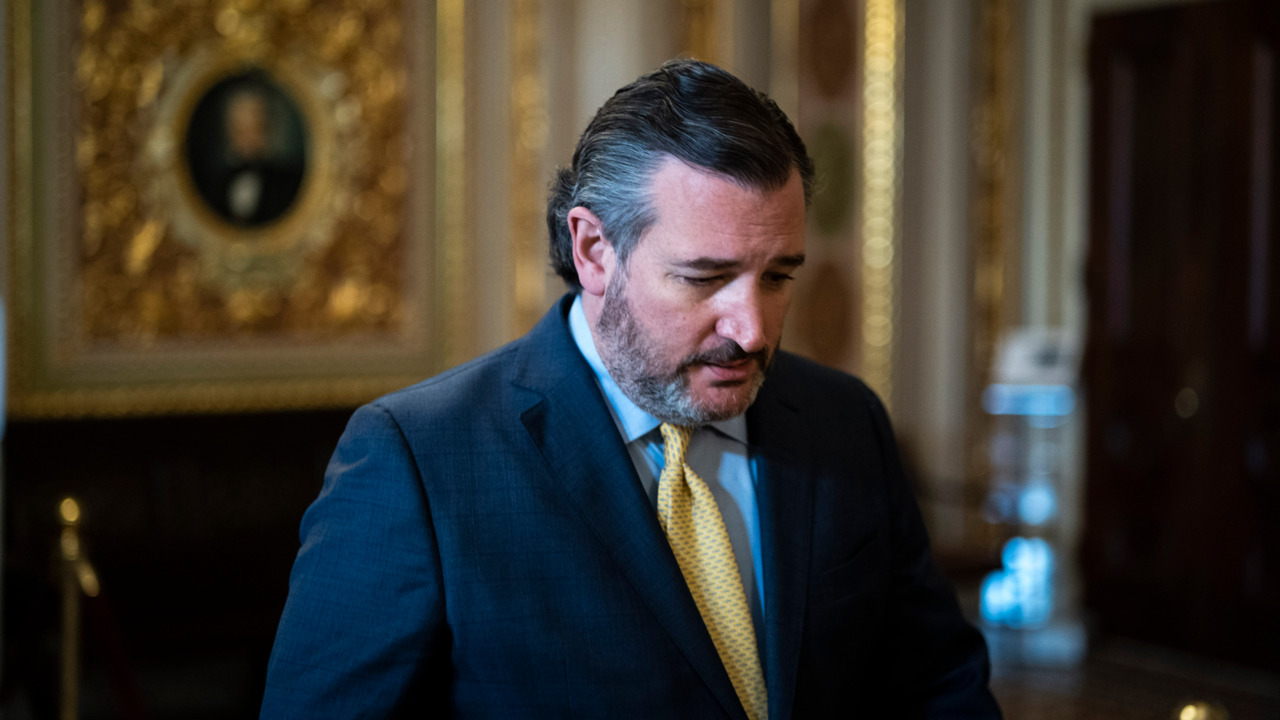 A few weeks ago, it looked like Andrew Cuomo was on track to break a New York curse and make it past a third term in office. But now, roiled in a Covid scandal, his political future is looking less certain.
"Anyone can or want to leave for the week?" Heidi Cruz asked, noting that hotels had openings and sharing the family's flight itinerary.
Cruz's counterpart in the Senate, John Cornyn, has been directing Texans to resources including shelters and food banks — and even re-tweeted a user who wrote a subtle contrast to Cruz: "Meanwhile, @JohnCornyn's Twitter feed is full of helpful news and resources for Texas."
Although nobody disputed that Cruz's travels were politically risky, some Cruz allies, like Donald Trump Jr., defended him by suggesting that senators have little power when it comes to "localized disasters."
But lawmakers are typically eager to show their faces when their constituents are dealing with natural disasters or other tragedies — not only to show their commitment to voters, but to help lead response and recovery efforts. Senators in particular play critical roles, helping to coordinate work between the federal government and state and local municipalities while mobilizing their powerful constituent services arms.
Cruz, however, has stumbled before during weather-related emergencies. When Hurricane Sandy battered the northeast in 2012, he vocally opposed a relief package to help those states rebuild, blasting it as a "Christmas tree" filled with unnecessary spending. But when Hurricane Harvey hit Texas in 2017, Cruz led the charge for an emergency spending bill to help his state and faced questions from fellow lawmakers — as well as then-GOP Gov. Chris Christie of New Jersey — about the apparent double standard.
Texas in particular has been starving for resources from the federal government in the aftermath of the storms, which have caused severe damage to the state's infrastructure and electric grids.
In an earlier statement, Cruz said he and his staff "are in constant communication with state and local leaders to get to the bottom of what happened in Texas."
Cruz's office was apparently planning for the trip ahead of time. A spokesperson for the Houston Police Department confirmed that a member of Cruz's staff contacted the department Wednesday afternoon and requested law enforcement "assistance upon Sen. Cruz's arrival" at Houston's George Bush Intercontinental Airport.
The Senate is on a scheduled recess this week, with many senators returning to work in their home states. Meanwhile, winter storms have pummeled cities across Texas all week, leaving millions of residents unable to heat their homes or buy food. Cruz urged Texans during a Monday radio interview to "just stay home" as the winter weather was bearing down on the state.
His political opponents hustled to use the Cancun flight against him.
"Cruz is emblematic of what the Texas Republican Party and its leaders have become: weak, corrupt, inept, and self-serving politicians who don't give a damn about the people they were elected to represent," Texas Democratic Party Chair Gilberto Hinojosa said in a statement. "They were elected by the people but have no interest or intent of doing their jobs."
One liberal group began fundraising to send an electronic billboard to Cruz's house that read, "Texans Froze. Ted Fled."
Cruz is already facing a Senate Ethics Committee investigation, requested by Democrats, over his efforts to object to the Electoral College certification on Jan. 6, when a violent mob stormed the Capitol to prevent lawmakers from certifying Biden's victory.
Even after the insurrection, Cruz maintained his objections to the certification even as some of his fellow Republicans backed away. Top Republicans including Senate Minority Leader Mitch McConnell harangued the effort as a dangerous attempt to overturn the will of the voters.
While Cruz described his Cancun trip as a request from his children, at least one other parent at their school raised concerns about the getaway and inquired about whether Cruz's family would have to quarantine after returning to the U.S., according to a person familiar with the matter.
"As with any other school family, they must QUARANTINE APPROPRIATELY upon their return, correct?" one parent wrote on Facebook.
Beto O'Rourke, the Democrat Cruz defeated in 2018's Texas Senate race, tweeted that he spent Wednesday night on a phone-banking effort to check in on senior citizens. O'Rourke also has been using his Twitter account to direct Texans toward shelters and food banks.
Texas grid operators said Thursday morning they have begun to restore power to most customers, but for nearly a week as many as 4 million residents of the Lone Star state lived without electric light or, in many cases electric heat, amid near-zero temperatures.
Pictures soon surfaced on social media of frost in living rooms and food on porches to keep it from spoiling while refrigerators had no power as residents struggled to stay warm amid the days-long power failure. By Wednesday night 7 million Texans were under boil water orders as water utilities working with reduced electricity supply struggled to keep up with demand.
Eric Wolff and Natasha Korecki contributed to this report.